© Centre for European Studies - Alexandru Ioan Cuza University of Iași
Bulevardul Carol I, nr. 19, Iasi - 700507, Romania | Phone 0040.232.201.318; Fax 0040.232.201.318 | e-mail: studeur@uaic.ro | www.cse.uaic.ro

The

MA in European Studies and the Eastern Neighbourhood of the EU

represents a unique and
innovative programme, taught in English which addresses a wide range of students from different backgrounds
(Economics, International Relations, Politics, History, Sociology, Culture and Civilisations) determined to
enhance and deepen their knowledge and expertise in European integration processes, as well as in the EU's
international affairs (with a special focus on the Eastern Neighbourhood of the EU).
The MA aims at training specialists with higher education to conduct their activities in the area of foreign policy
and international relations, accessing and managing European funds as well as within the domestic policy-
making field.
OBJECTIVES
•
Analysing issues of international relations and European studies (IRES) in the context of political,
economic and social changes and challenges that take place globally and, in particular, at the European
level;
•
Developing the ability to use integration theories in the study of the political, economic and legal system
of the European Union, as well as a thorough understanding of the theoretical approaches in the IRES
field;
•
Understanding the operating system of the European Union, as well as the EU's decision-making
process in relation to Central and Eastern Europe, the EU's Eastern Neighbourhood and Russia;
•
Assessing the (geo)political and economic context within the defined space.
WHO CAN APPLY
This MA programme is suitable for students specialising in the International Relations, Political Science,
Economics, Public Administration, as well as those interested in History, Law, Political geography. There are
no pre-requisites for enrolling for this programme.
LEARNING OUTCOMES
On completion of this MA, students will:
•
have developed both a broad and a detailed knowledge of the EU's relations with Eastern European
partners, post-Soviet space and Russia;
•
have enhanced their understanding of the EU's international presence;
•
be able to relate current conceptual debates to the empirical analysis of the EU's external role
internationally and regionally.
CURRICULUM
This MA is structured over two academic years / four semesters, 120 ECTS credits, including compulsory and
optional subjects in line with the most up-to-date MAs in European Studies.
The MA will be completed upon writing and presenting a dissertation paper in English (5 ECTS). The proposed
research topics will chiefly focus on the EU's relations with Central and Eastern Europe, the Eastern
Neighbourhood and Russia.
For more details courses and teaching staff click here.
ADMISSION REQUIREMENTS
In order to enrol for the MA in European Studies and the Eastern Neighbourhood of the EU, the applicants must
possess a BA Degree or any equivalent title obtained abroad, legally recognized, in any field of study. Since the
programme is taught in English, potential candidates should have a good command of English which meets at
least the European level B2.
Number of places:
• 25 state-funded places (for EU citizens)
• 25 places with tuition fee (1.000 Euro/year/ EU citizens; 2.000 Euro/year/ non-EU citizens)
Admission period: 16-21 July 2018 & 10-12 September
Information about admission process:
•
Registration for EU citizens
•
Registration for non-EU citizens
•
Registration for Romanian citizens and ethnics
CAREER PERSPECTIVES
The MA programme facilitates the integration of its graduates in politics or diplomacy, by providing specific
counselling and analysis, as well as develops a well-trained professional body of officials in the fields of
international relations and European affairs. The career opportunities target a wide range of institutions, such
as: national public institutions (central institutions: Presidency, Parliament, Government, ministries; local
institutions: prefectures, municipalities, local and county councils) or supranational, at European level (European
Commission, Council of the European Union, etc.), education and research, diplomacy (Ministry of Foreign
Affairs, European External Action Service, NATO, OSCE, Council of Europe etc.), think-tanks, consulting firms in
European project and programmes management, NGOs, private companies, regional development agencies,
chambers of commerce and industries, representations of foreign organizations and mass-media.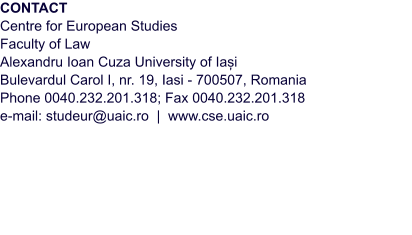 MA programme
EUROPEAN STUDIES AND THE EASTERN NEIGHBOURHOOD OF THE EU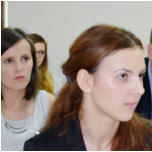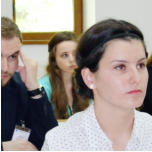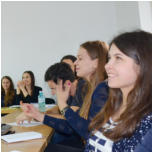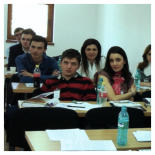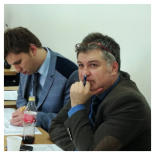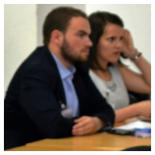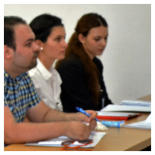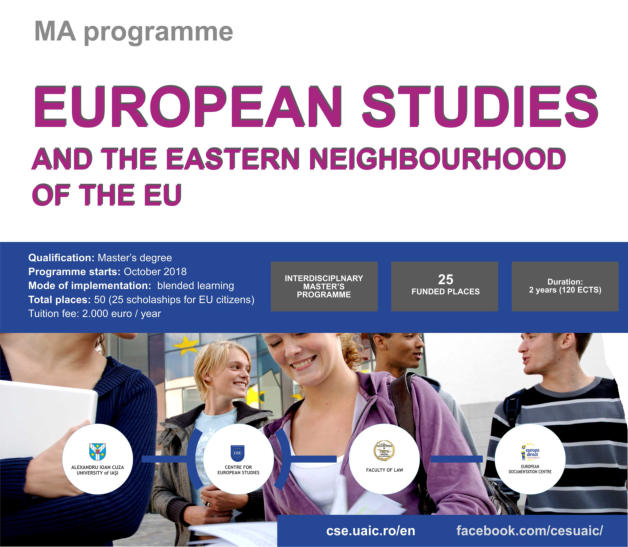 Organised by

: Centre for European Studies - Alexandru Ioan Cuza University of Iasi, Romania
Qualification:

Master's degree in

European Studies and the Eastern Neighbourhood of the EU
Programme starts

: October 2018
Duration of the programme

: 2 years, 120 ECTS
Accreditation

: Romanian Ministry of National Education
Total places

: 25 state-funded places (for EU citizens) & 25 places with tuition fee (1.000 Euro/year/ EU
citizens; 2.000 Euro/year/ non-EU citizens)